Our First Lady, Savalla McLeod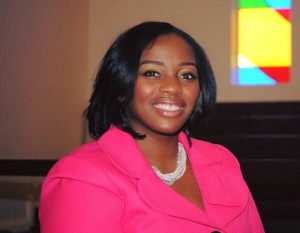 Lady Savalla McLeod, affectionately known to us as Lady Val, was born in Hartford, Connecticut and reared in Eufaula, Alabama. She is the devoted wife of the senior pastor Gregory K. McLeod and the proud mother of four handsome boys Jeremiah Josiah, Gregory Keith II, Gabriel Kayden and Joshua Gavin. When she is not serving in ministry Lady Val spends her time maintaining the McLeod's home, raising the couple's four children and spending quality time with family and friends.
A distinguished woman in her own right, Lady Val earned a Bachelor of Science degree in Psychology from Troy University and is currently pursuing her Masters of Arts degree in Industrial/Organizational Psychology. In her professional life she has worked in sales and marketing for a major
communication company as well as an executive at one of the largest banks in the United States.
Lady Val strives to be an example of a virtuous woman, a woman who is yielded to God in every area of her life. Lady Val humbly serves in the Women Missionary Society, YWI, Women Ministry and as her husband's helpmate. Lady Val continues to aim toward and produce excellence in all her ministry opportunities. She has a heart for people and to serve. Lady Val is a committed prayer warrior who stands on the word found in James 5:16, The effective, fervent prayer of a righteous man avails much.